=
Super optimized ad creative that'll skyrocket sales.
Find what drives your best customers, and generate personalized lifestyle product photos, perfected to affordably acquire more of them.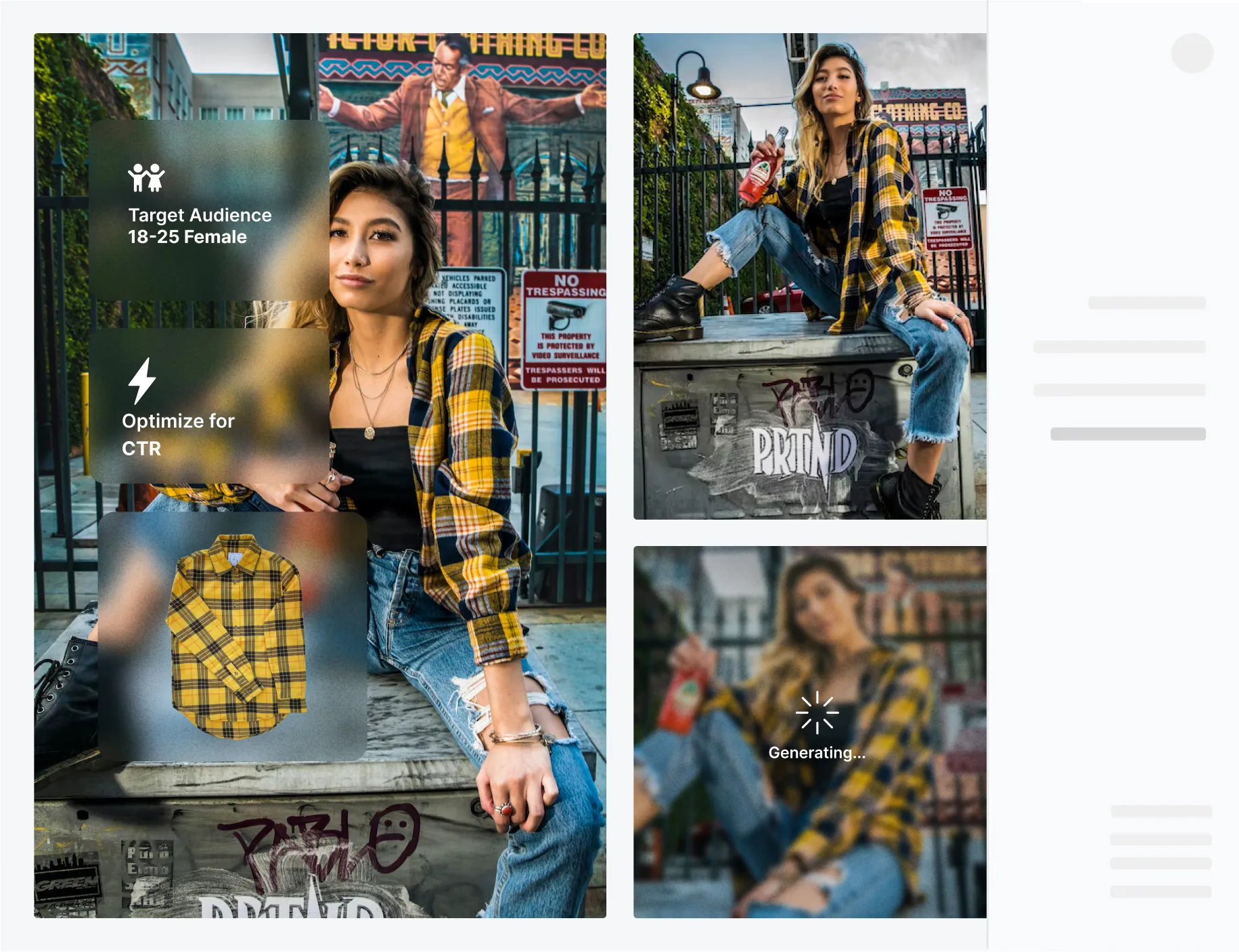 Trusted by the world's most innovative teams
Creative Engineered to Boost CTR, AOV, and ROAS.
Generate high-converting creative in seconds.
Treat's AI integrates with your eCommerce stack to analyze your ad creative, customer behavior, and demographic data to generate super-personalized photos that will attract your best customers.
How it Works
Take the expensive guesswork out of creative.
Treat boosts the ROI of your ads with best-in-class machine learning models that generate thousands of creative variants tailored for each customer.
Select Target Audience

Use demographic and behavior data to build your ideal audience to target with creative.

Choose Optimizations

Select which metrics you want to maximize: CLV, CTR, AOV, ROAS, etc.

Analyze + Generate

AI will find high converting design elements that resonate with your audience to generate creative variants.

Approve and Launch

Fine tune generated images with a few clicks and then approve which ones go live.
Get access to affordable and accessible Creative AI.

15 minutes to get started. No engineers required. Limited Availability.
Higher CTRs and lower CPAs
Creative is the new targeting
The game has changed. Now, creative is the best way to reach your ideal audience on Meta and Google ads.
Target high CLV customers

Use hyper focused demographic, behavior, and interest filters to build the perfect audience for your new creative

Discover your secret formula

Treat's AI will analyze your creative library to find the backdrops, objects, colors, models, image sizes and visual styles that resonate with your target audience

Lifestyle photos in seconds

Upload a product photo, select a creative style, and generate lifestyle imagery to target your best customers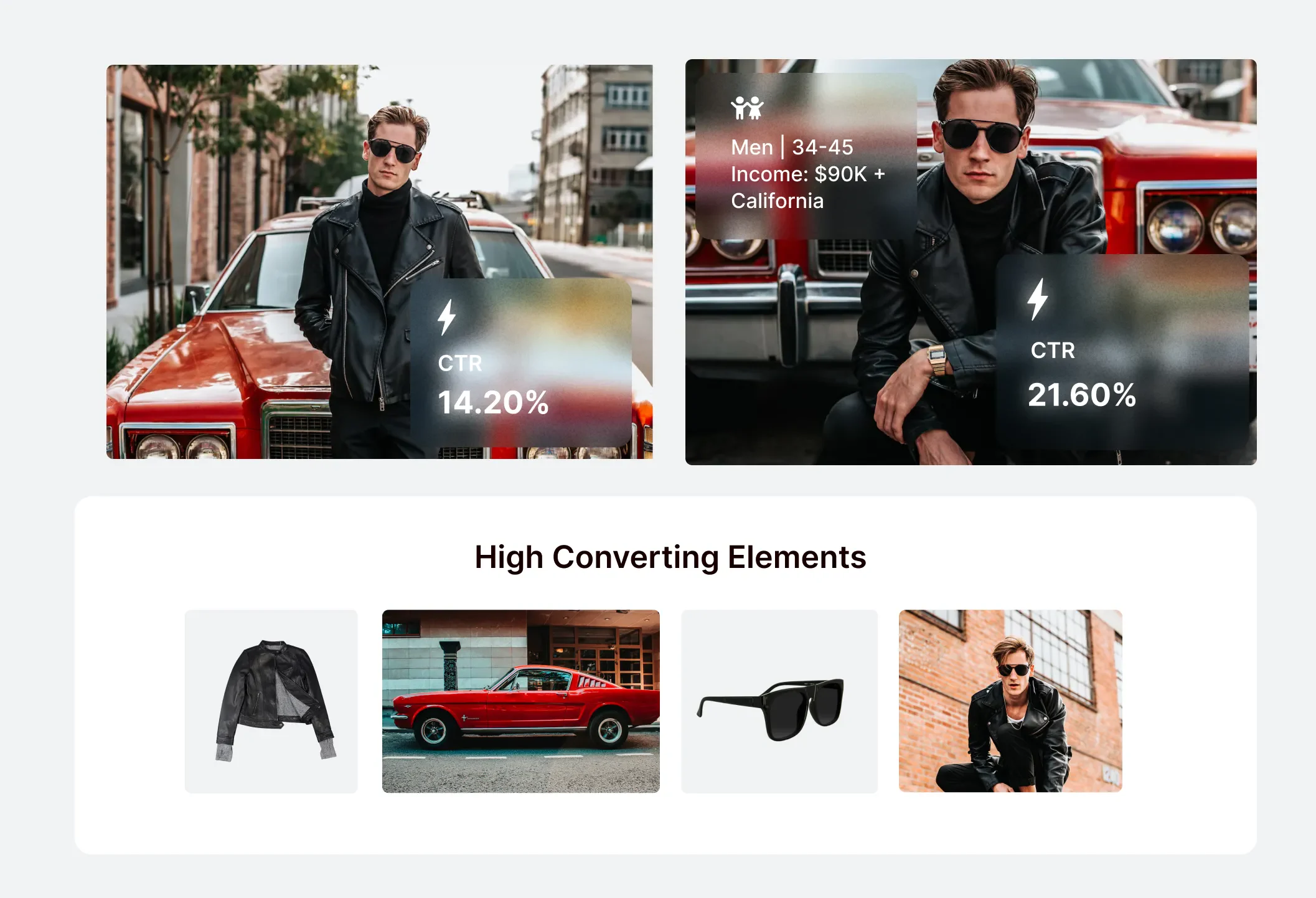 "This is a game changer...the friction in the growth/design process is deciphering/agreeing upon creative learnings, then coming up with with new creative concepts based on those learnings."
Increase AOV, ROAS, and MER
Supercharge middle and bottom of the funnel performance.
Affordably boost conversions and increase profitability in the most important part of your funnel.
Increase Retargeting Sales

Ditch generic retargeting photos and boost conversions with super-personalized creative

Fuel Your Landing Page Strategy

Target and drive qualified and high intent traffic likely to convert.

Optimized for Advantage+ and PMax

Find winning creative faster and more affordably by feeding hundreds of optimized creative variants to Meta and Google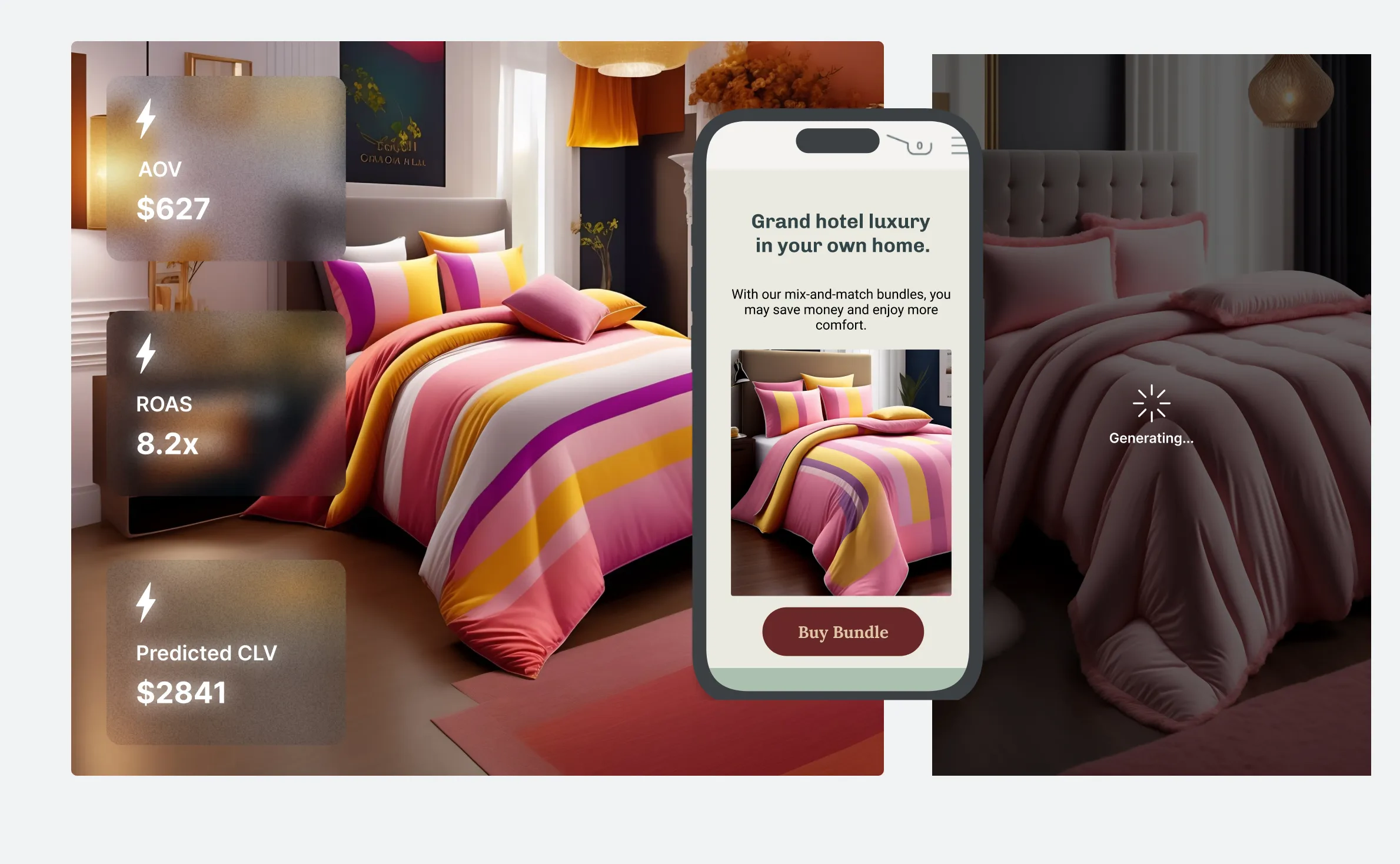 "Now I can iterate on bottom of funnel... by finding he most profitable creative in the most high leverage part of the funnel. An increase in CTRs at the bottom of the funnel leads to enormous savings."
Ready to boost profitability?
Want to take a test drive?
Launch campaigns faster and more affordably than ever before.
Treat streamlines the creative process for your entire team. Saving you time, money, and energy.
On Avg. cost of creative photo shoots

$5000 Savings

Saved on weekly design meetings

25 hours

Avg. time to launch a campaign

15 Minutes
Trusted and Backed by the Best Names in eCommerce
Treat is proudly backed by the smartest investors and founders in eCommerce.
Frequently asked questions
Get access to affordable and accessible Creative AI.

15 minutes to get started. No engineers required. Limited Availability.